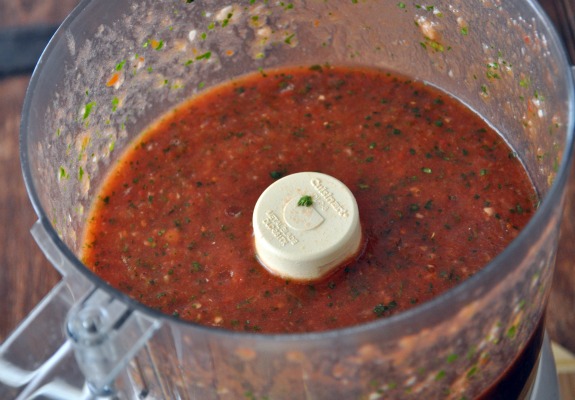 In a food processor or blender, I combine a can of diced tomatoes, a can of
Rotel
which is seasoned diced tomatoes with green chilies, 1/2 of a small onion, 1/2 of a jalapeno, lime juice, garlic, cilantro, honey and a few spices. Pulse for 30 seconds and
that's it
. I've been known to throw in half a cucumber and a carrot before too. This is the kind of salsa that you can't really screw up. You can follow the recipe below as a guideline and do as you like to make it your own.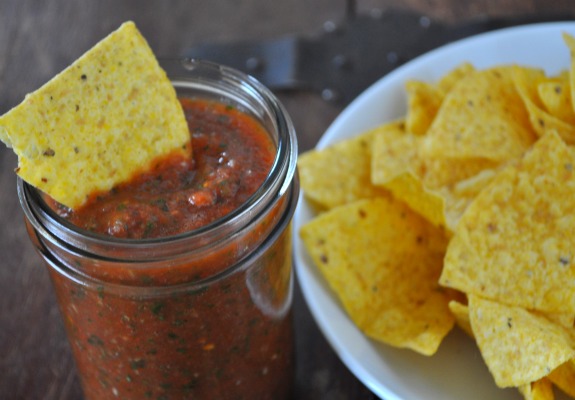 It's the perfect apres nosh after a long day of skiing or snowboarding and the perfect beverage to wash this down is an icy cold beer. Absolute heaven if you ask me.
With the Super Bowl just around the corner, this would be a great easy appetizer to watch the big game. Make sure you've got something to serve at half time because this won't last through the first quarter.
Easy Blender Salsa
Ingredients:
1- 14 oz can diced tomatoes
1- 10 oz can orginal Rotel
1/2 small onion, roughly chopped
1 clove garlic, peeled and smashed
1/2-1 jalapeno, seeded or not (depends on how spicy you like it)
1 teaspoon honey
1/2 teaspoon salt
1/4 teaspoon ground cumin
small to medium size handful of cilantro, washed
juice of 1 lime
Directions:
Put all the ingredients in the base of a food processor or good blender and pulse to combine for 30 seconds or so until all the ingredients are finely chopped and salsa is desired consistency. Taste for seasoning and adjust to taste. Serve with chips or over tacos.