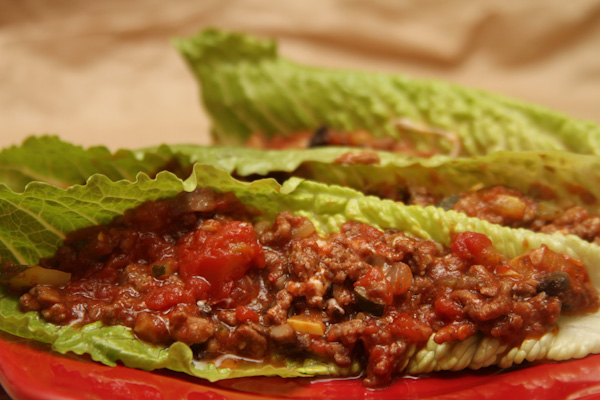 Ingredients
1 pound lean hamburger
½ medium onion, chopped
2 garlic cloves, finely chopped
1 small zucchini, diced
1 small yellow squash, diced
1 cup bella mushrooms, diced
1 28 oz can Classico Pear Tomatoes with Fresh Basil or organic
1 teaspoon oregano
salt & pepper
Romaine lettuce
Instructions
Sautee onion & mushrooms until onion starts to soften, about 5 minutes, add burger. Fry until meat is cooked through. Add tomatoes, garlic, zucchini & yellow squash. Bring to a light boil and then reduce to medium-low heat and cook for 20 minutes or until dish has reduced.
Wash romaine lettuce leaves. Spoon Beef Vegetable mix into leaves.
Serve with butternut squash and fake mashed potatoes (ie: mashed cauliflower).