3 DIY homemade
products for sweet soft lips
Be on your way to pucker ready lips
3 Step Sweet Lip Scrub
Give some love to your lips! Like your skin, your lips need exfoliating and moisturizing to prevent dryness and pealing. This all natural remedy for dry or chapped lips calls for products you already have in your home and it stores up to 2 weeks
Lets get started on this super easy DIY.
You Will Need:
• 1 tablespoon of Sugar (Brown or white sugar – either is fine. However, depending on the intensity of exfoliation you'd prefer, white sugar grains are finer than brown sugar grains
• 1 tablespoon of Honey
• 1 tablespoon of Olive Oil
• A little container (can be purchased at most dollar stores)
1. Mix the honey with the sugar.
2. Add olive oil and mix well.
3. Transfer the lip scrub into the little container.
And that's it! It's really that easy! Now start exfoliating! Simply take a dime size amount and gently rub it on your lips until the sugar dissolves. Then with a damp towel wipe anyway any excess lip scrub. Don't forget to apply your favorite lip balm to keep your lips moist. Exfoliate your lips no more than twice a week for the best results
Rosey Vanilla Lip Balm
After you exfoliating your lips you should always apply lip balm
This is like the equivalent of putting on lotion after washing your face. This lip balm not only protects, heals and repairs your skin but also tastes great.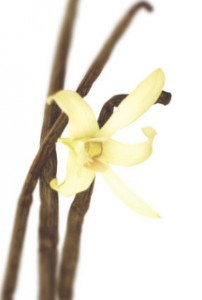 You Will Need:
• 1 tablespoon beeswax pearls (also called pellets or pastilles)
• 1 tablespoon pure shea butter
• 2 tablespoons sweet almond oil
• 10 drops rose oil
• 5 drops of vanilla oil
• 4 half once containers
*You can substitute the rose and vanilla oil with an essential oil of your choice.
*You can purchase these ingredients at your local natural food store or visit
Bramble Berry
• Using the double boiler technique, melt the beeswax, shea butter, and almond oil together over a pot of simmering water. Be sure to stir regularly with a whisk.
• Once the ingredients have melted and are liquefied, remove them from heat.
• Whisk in essential oils.
• Transfer the liquids into lip balm containers.
• Let it cool completely (takes about 20 minutes). Store in a cool, dry place.
Can't get enough of DIY lip balms? Here are 3 more simply sweet
homemade lip balms
Cranberry Lip Gloss
Be a natural beauty with this 100% natural lip gloss! Don't seal your lips with brand name lip gloss – just think of all the chemicals, artificial ingredients and other unknown substances! Give this DIY a try and I promise, you won't ever want to take off your lip gloss.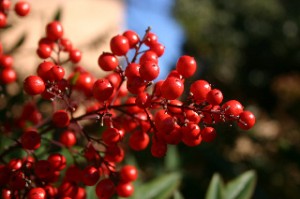 You Will Need:
• 1 tablespoon sweet almond oil (your local drugstore and natural food store will carry this)
• 10 fresh cranberries
• 1 teaspoon honey
• 1 drop of vitamin E oil (Walgreens and Walmart carry this)
• A little lip gloss tube or container
1. Mix all the ingredients together in a microwave-safe bowl.
2. Microwave until the mixture until it begins to boil. You can also use the double boiler technique over the stovetop on medium heat.
3. Be sure to stir the mixture and gently crush the cranberries.
4. Cool mixture for five minutes and then strain through a fine sieve to remove all the fruit pieces. Stir again and set aside to cool completely.
5. Once cooled transfer your lip balm into the container.