Healthy Blueberry Muffins
Ingredients: 1.5 cups whole wheat flour or almond flour

1/4 cup raw sugar or coconut sugar

1.5 tsp baking powder
1/4 tsp baking soda

1/4 teaspoon sea salt

1/2 cup apple sauce

2, 6 oz containers greek lemon yogurt

1 large egg

1 tsp vanilla

zest of 1 lemon

2 cups blueberries
Directions:Preheat oven to 375 degrees F and spray 12 muffin cups with pam.
In a large bowl, whisk together flour, sugar, baking powder, baking soda and salt. Set aside.
In another bowl blend apple sauce, yogurt, egg and vanilla thoroughly. Stir the wet mixture into the flour mixture just until combined. The batter will be very thick.
Add the blueberries and stir gently. Divide the batter between the 12 cups and bake for 12-14 minutes. Cool
These Paleo Blueberry Muffins are so moist they melt in your mouth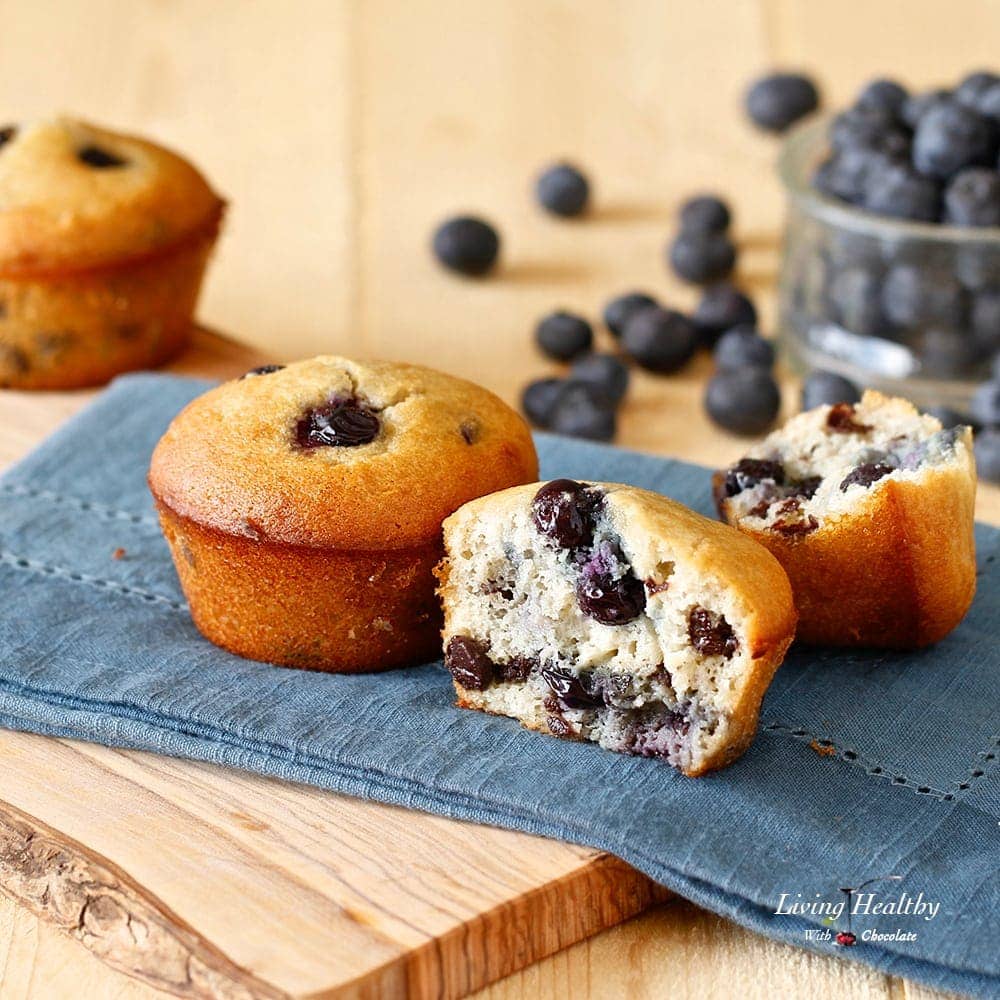 Ingredients
1 cup almond flour
⅛ tsp baking soda
pinch of salt
2 tbs honey
½ cup coconut milk
2 tbs coconut oil, melted
1 egg
¼ cup fresh blueberries (add a little more if you like)
Instructions
preheat the oven at 350°F
in a large bowl mix the dry ingredients – almond flour, baking soda, salt
in a separate bowl mix the wet ingredients – coconut milk, egg, honey and coconut oil
pour into the almond flour mixture and mix to form a batter
fold in the blueberries
pour batter into paper lined muffin pan cups
bake for 20-25 minutes or until tops turn golden brown Recipe makes 6 muffins